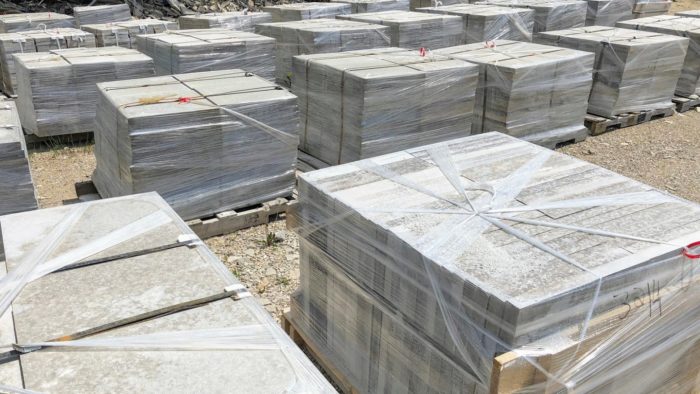 Uncompromising Quality. Unparalleled Beauty. Unwavering Commitment.
We are a natural stone producer located in the Owen Sound and the Bruce Peninsula area of Ontario, a region known for producing some of the world's most beautiful natural stone.
Limberlost Stone's unique quarry is comprised of four beautiful layers of limestone that celebrate nature's designs in multiple colours and looks for our customers.  We invite you to learn more about us and our beautiful stone products.
Our Stone
The quarries of Owen Sound and the Bruce Peninsula have been producing natural dimensional stone for over a century . The limestone found in this area of Ontario is renowned for having beautiful colours seeded with natural fossils making each stone a unique design of nature. Sought after by building and landscape stone design firms all over the world, stone from this region is used in projects that range from local backyard patios to institutional installations in major cities around the globe.
Vision
We will become the best producer of natural stone products in the Great Lakes region by providing our customers with world class products and service.
Mission
We are the company of choice in the natural stone industry because we respect, support, and reward all team members.
Our People
Our long term people goal is to provide employment for today's and future generations of families living in our region. It is through partnership with our people that we will be able to achieve our goals.
Health and safety is always our first priority. Additionally, our training programs provide team members with the tools to contribute to corporate and individual growth.